Do you want to secure your home with the best self-monitored home security system but don't have enough budget to buy one? No more worries! We are here to help you choose a perfect security system for your home for under $150.
Security and protection is a fundamental right of everyone. Even those who are short in the budget can purchase home security systems at much lower rates from the market. These affordable systems have many striking and valuable features that add more value to your home's security. In this article, we will discuss features of the best home security system 2021 that you must consider while buying.
Standard Security Equipment For Home
Following are some commonly used best home security systems and related equipment that you must know about before making the final choice.
Security Cameras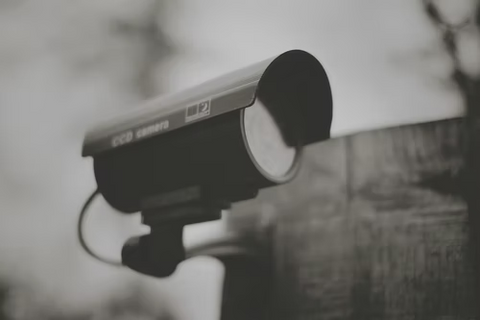 Image by Joe Gadd from Unsplash
Home security systems with cameras are used for both inside and outside the house security purposes. You can also avail the two-way talk system in your camera. In this way, you can speak to your guests on your doorstep to know who is out there.
Doorbell Cameras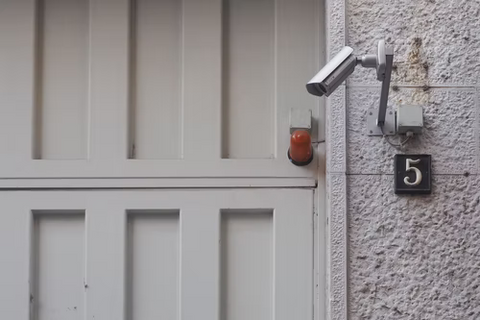 Image by Josh Shaw from Unsplash
These home security systems with cameras are specially designed to record the footage of everything happening at your doorstep. It sends you the push notification whenever a person arrives. These also have a two-way talk system.
Motion Detectors
You can install a motion sensor in your house and define a particular radius for it. In case of any movement, the detector will promptly notify you.
Panic Buttons
For people who are physically disabled or live alone in their houses, panic buttons or pendants are the best self-monitored home security systems.
Glass Break Sensors
Glass break sensors will notify you in case of glass shattering- if an intruder gets into your house. Thus, these can help you prevent robberies.
Window & Door Sensors
These are security equipment that will notify you if any outsider opens a door or window of your house.
Fire Alarm
A fire alarm warns you when it detects any fire, smoke, or carbon monoxide emergencies. There are some fire alarm systems that include automatic smoke or heat detectors. While others require manual activation through call stations.
What To Look For In A Smart Security System Under $150 For Your Home
1.
Installation
There are usually two types of installation. One is professional installation, and the other is DIY or self-installation. The first one can be done only by expert professionals and is quite expensive.
If you want to purchase a home security system at a reasonable price under the 150$, DIY is a perfect choice. It will not require professional expertise, and thus, the installation is easy on your pocket.
2.
Size Of Security Equipment
The size and number of security equipment you need depend on how many areas you want to cover. If you want a good security setup for your home, first analyse your space, then consider different security tools.
The bigger the area, the more equipment is needed for the purpose. In this way, you will know how many cameras, sensors, motion detectors and other tools your home requires.
3.
Sirens Or Alarms
Image by Jeremy Yap from Unsplash
Best home security cameras and systems are those that also include a siren or alarm. You will not have to buy these sirens separately and thus save your money. These can be pretty helpful to keep your home safe from intruders and other robbers.
Make sure to place it in such a way that you can easily change its batteries afterwards. Also, it should be put out of the arm's reach so that any intruder can't break or silence it.
4.
Sensors
Almost all of the security systems have at least door and window sensors in them. These inform you right at the moment when an intruder opens the doors or windows. Some plans also include motion detectors that can perceive even the slightest motion in the defined radius.
Place these sensors in such a way that they can not be evaded. Also, the motion sensors should cover all the access points and can be stepped or jumped over easily.
5.
Connectivity
There are three connection options in most security monitoring systems. These are landline, broadband or cellular. With advancements in technology, the security system comes with a flexible wireless connection.
Though landline connection is the cheapest option, it works as long as the line is not cut. Broadband works well if you have good internet speed. But again, its working is dependent on wifi connectivity. On the other hand, the cellular or wireless connection is best as it is unlikely to cut down.
6.
Self-monitoring Options
Contacting security system providers to monitor certain things for you can cost you a monthly fee. Now, most security systems come with a self-monitoring option. Thus, you don't need to spend extra money on monitoring the sensor system.
Thus, you don't need to spend extra money on monitoring the sensor system. In this way, you can scan the live camera footage on your own. You can also make changes to the system and modify it according to your preferences.
7.
Software Updates
Hackers are no longer limited to computer systems; security systems are also at significant risk. To avoid such situations, choose a system manufacturer that can provide you with the necessary software updates. Not all security systems contain this feature, so choose the one wisely.
Updates maintain your equipment and add more valuable features. In this way, you can improve the security of your house and also eliminate the chances of hacking.
8.
Multiple Logins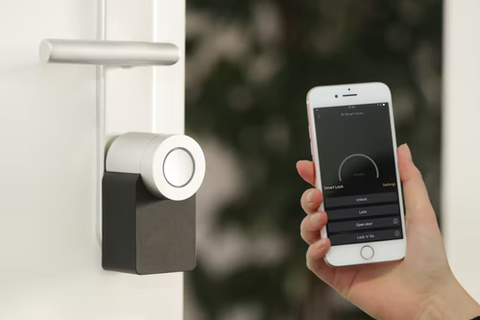 Image by Sebastian Scholz from Unsplash
Suppose you have a family with multiple residents having different routines. In such a case, you will require a system that every house member can use without any restrictions.
Before you purchase home security system, make sure it has multiple login features. Multiple logins are a feature in modern security systems that use mobile apps. Install the app on multiple phones and connect them with your security system. Then you can set and change the alarm and other camera settings anywhere from your phone.
Conclusion
Choosing the best home security system from today's massive market under an affordable budget is not as simple as it seems. For your convenience, we have listed some must-have features of a security system that you should consider. If you want to know in detail what factors should you consider before buying a security system according to your apartment, banglow, or house, then have a look at our next blog to get the best home security system 2021!