Everyone has smoke alarms at home, but carbon monoxide is the #1 killer nowadays
Since 2022, all homes in the United Kingdom are required to place carbon monoxide alarms in any rooms with fireplace and boiler.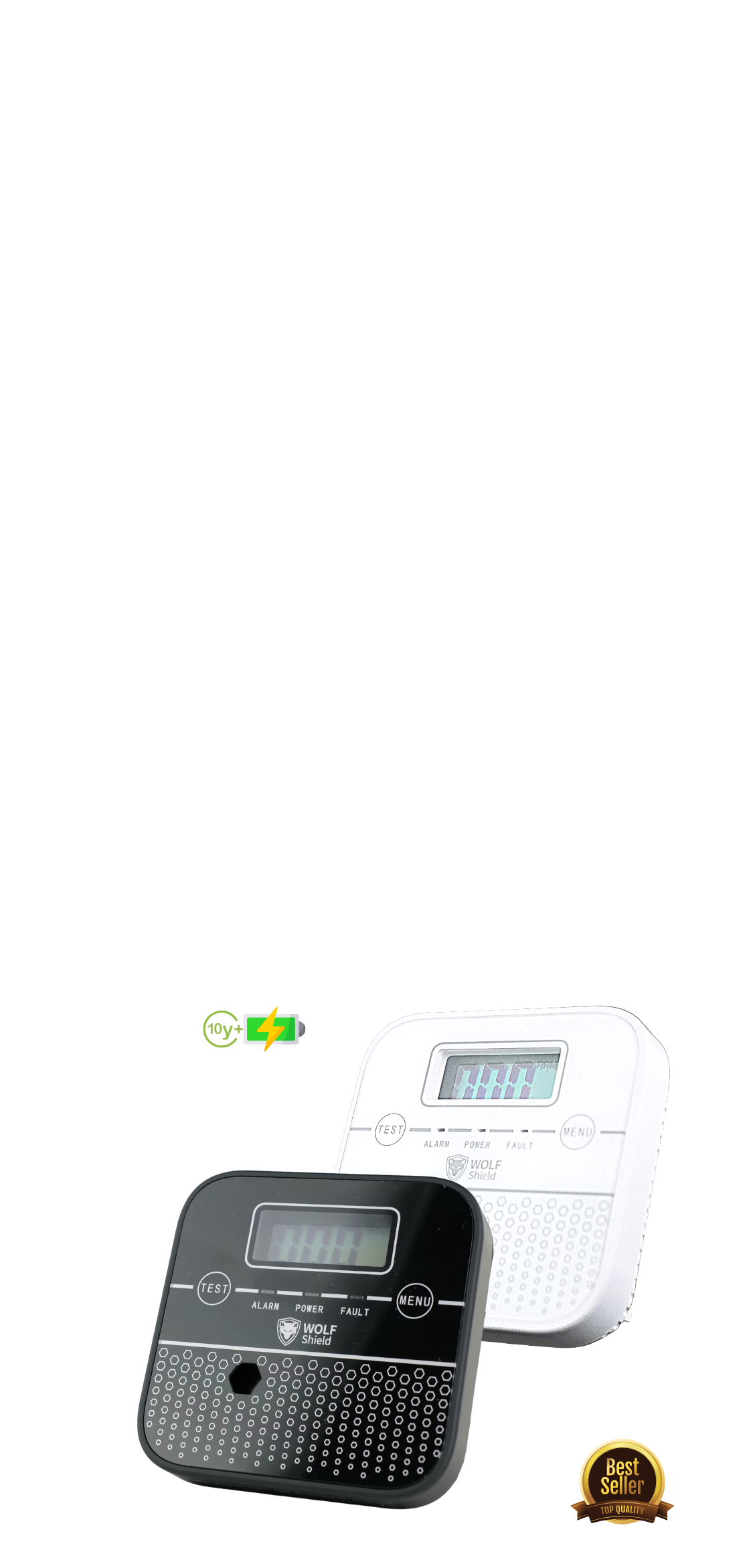 "Bought this after a close relative had a major carbon monoxide scare. And it gave very salient info no more than 7 days after purchase when the alarm went off to warn about the monoxide levels in a room with an open fireplace. Feel much more confident having this close by. Well worth it!"
- M. S. Dathorne
Reviewed in the United Kingdom on 12 December 2022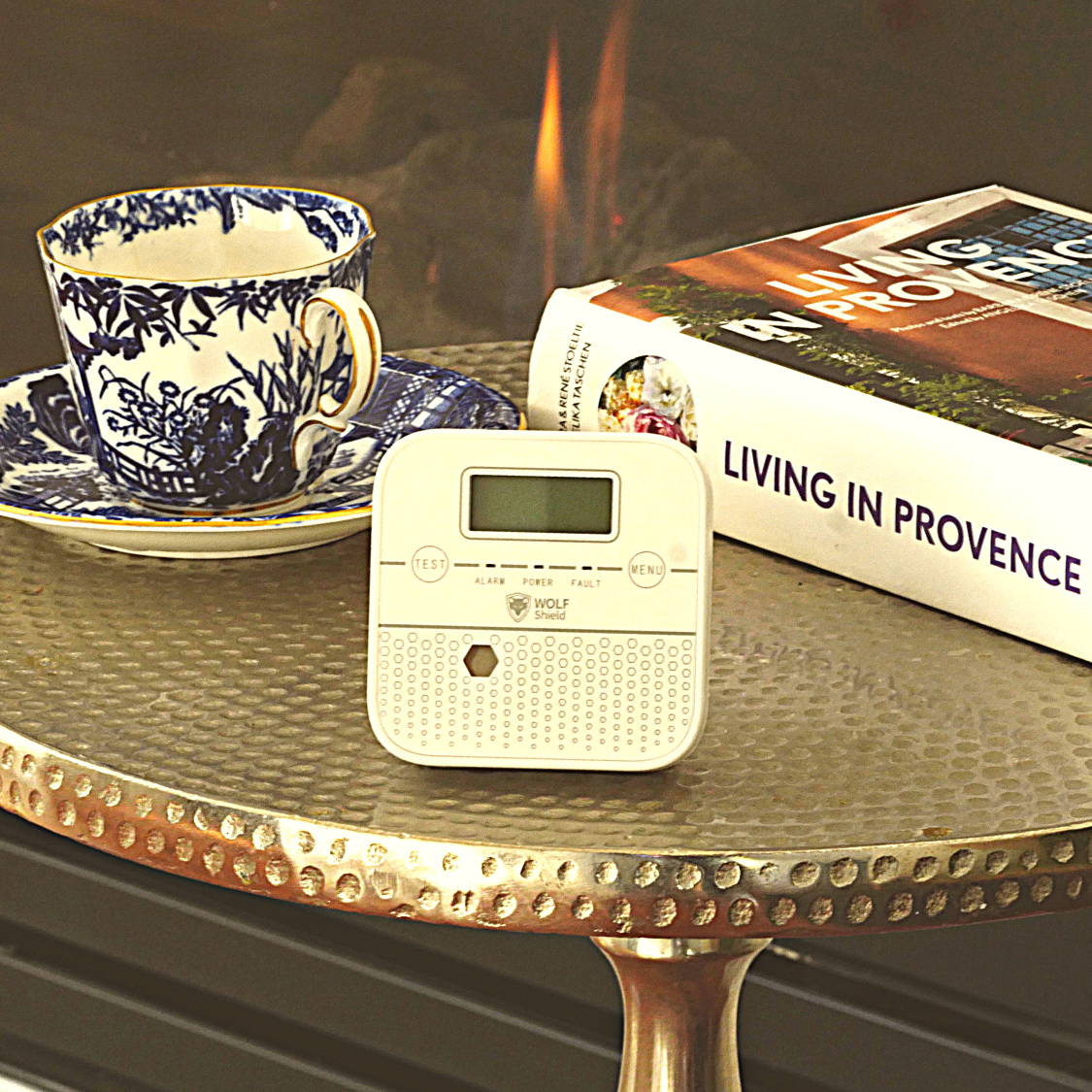 Amazing Value for Money and Extremely Well Made
Fantastic little unit, which is considerably better than those of just a decade ago. This is a neat portable unit that is about the size of a business card square 76mm x 76mm. It is a stepped design to go into a wall bracket and doesnt look or feel the fact this is 25mm thick. It is easy to read, mute alarms and set warning levels. The alarm is a piercing 85dB. Measurement is ppm of CO. Amazingly this is powered by a Lithium Battery intended to last 10 years - the lifetime of the product. Even more amazing is the 10 year warranty that comes with this, in otherwords this has a lifetime warranty! Great as a holiday portable item or as a test to other convensional installations. A must buy and excellent product - happy to recommend, Andrew
- Andrew and his cats
Reviewed in the United Kingdom on 17 Apr 2022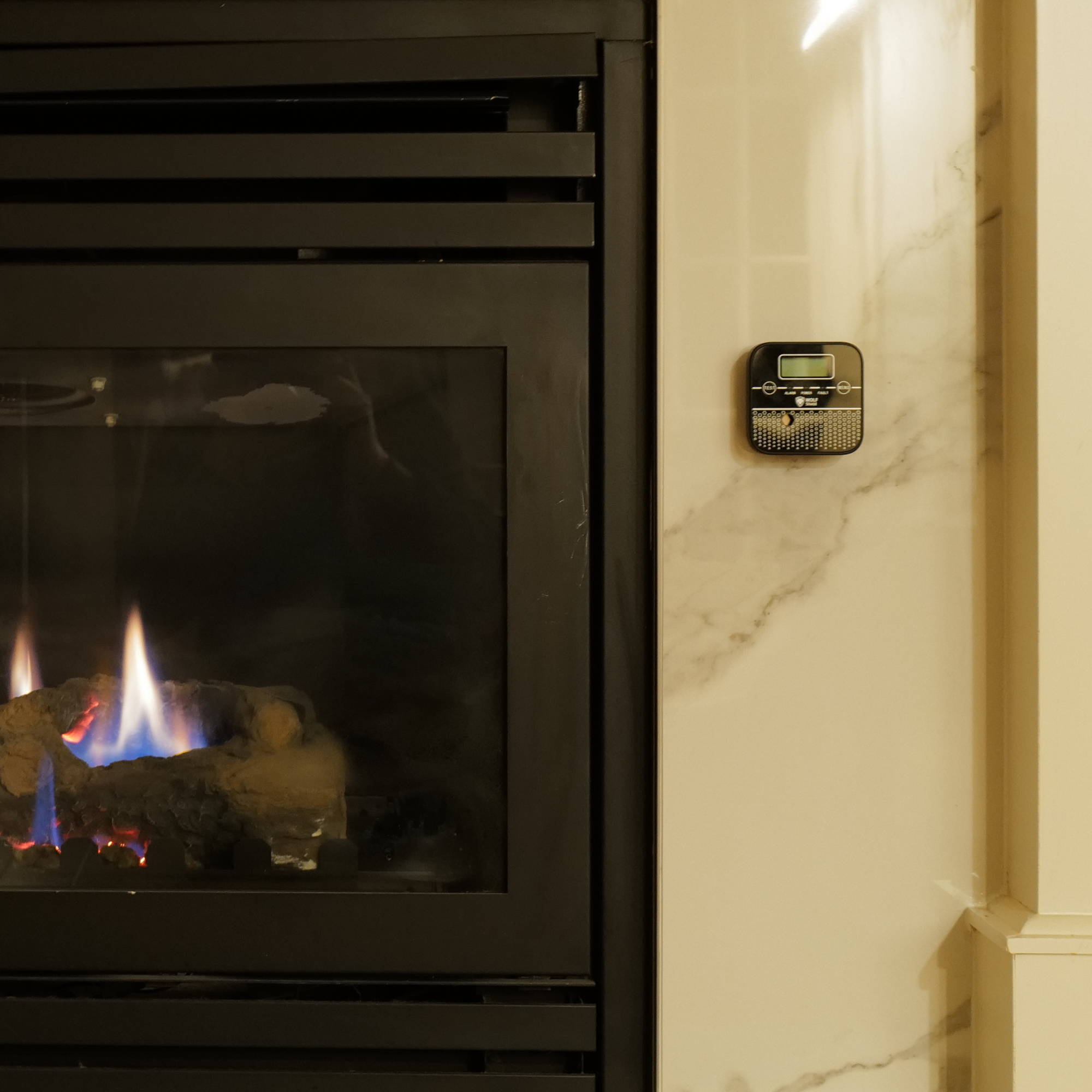 Superb - and Small with 10 Year Life
Superb - and small - Carbon monoxide monitor that comes complete with a sealed 10 year battery! The installation is easy - a small bracket is screwed in situ and the monitor simply slips on. All necessary screws are supplied. I won't have to buy another for 10 years!I've photographed the monitor beside a regular ball-point pen to show t's small size.Very pleased with this purchase.
- Warwick Duval
Reviewed in the United Kingdom on 7 July 2022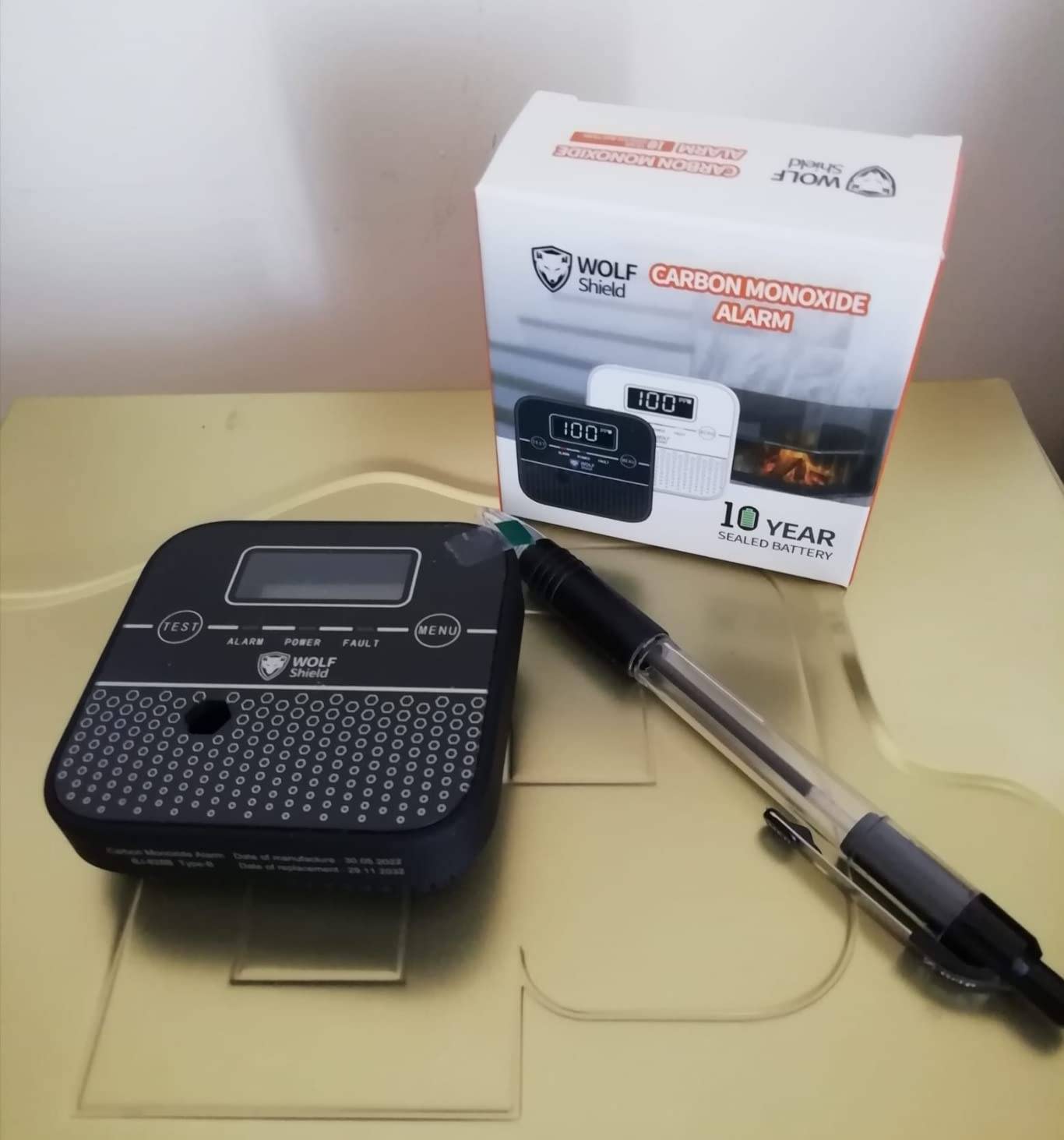 How Does Wolf Shield Work?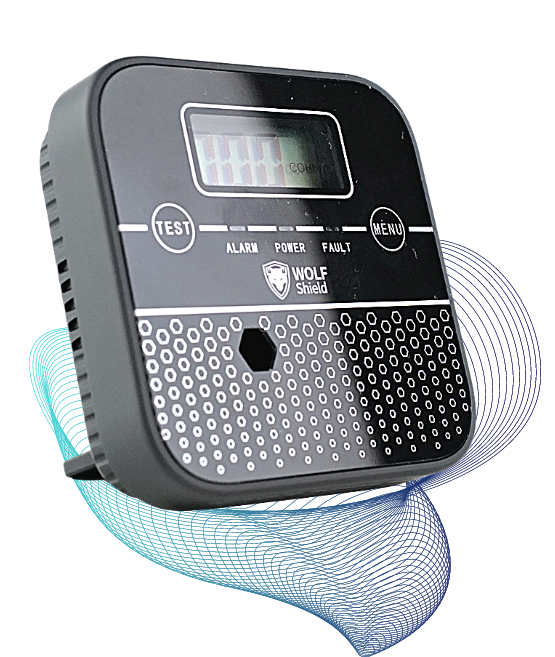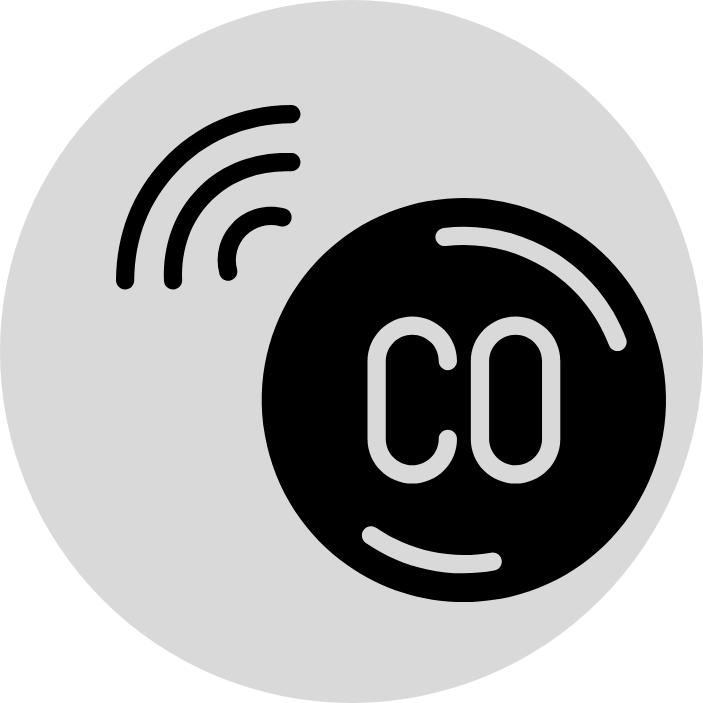 Detects Carbon Monoxide in Real Time and Triggers Alarm When There Is A Danger
This Alarm will monitor and detect carbon monoxide in real-time and play loud sound when dangerous level is reached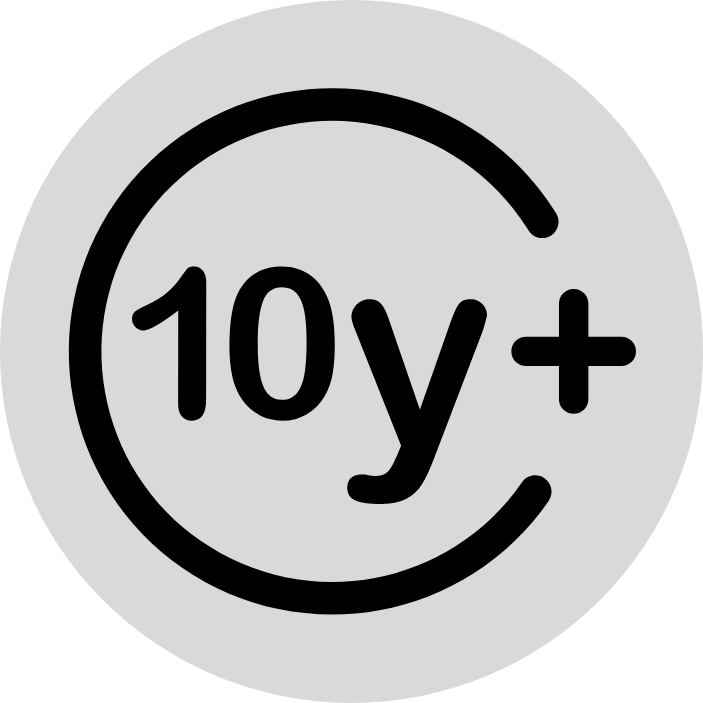 No Need to Change Battery for 10 Years
Based on the Scottish Regulation of EN50291-1:2018, Wolf Shield Carbon Monoxide Alarms comes with a built-in battery that could last 10 years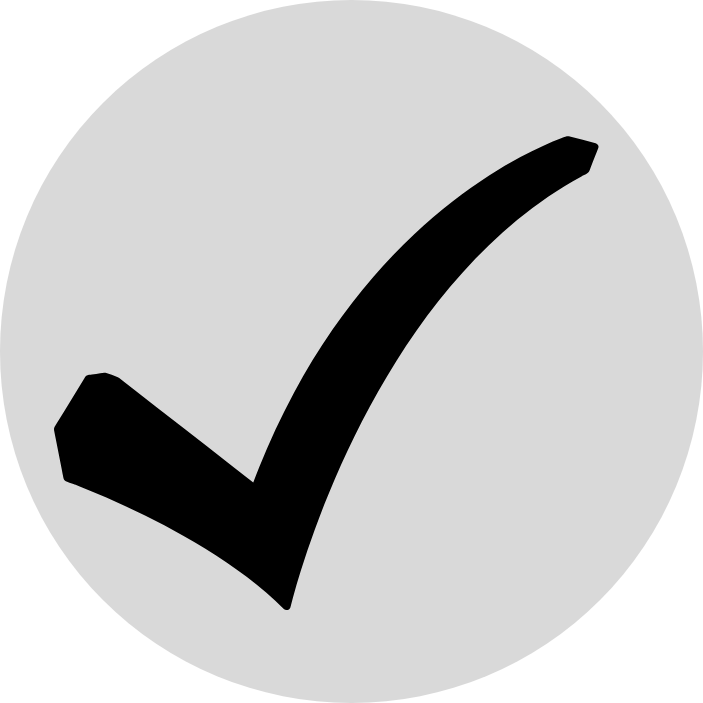 In Compliance with Scottish Regulation of EN50291-1:2018
Based on the Scottish Regulation of EN50291-1:2018, Wolf Shield Carbon Monoxide Alarms comes with a built-in battery that could last 10 years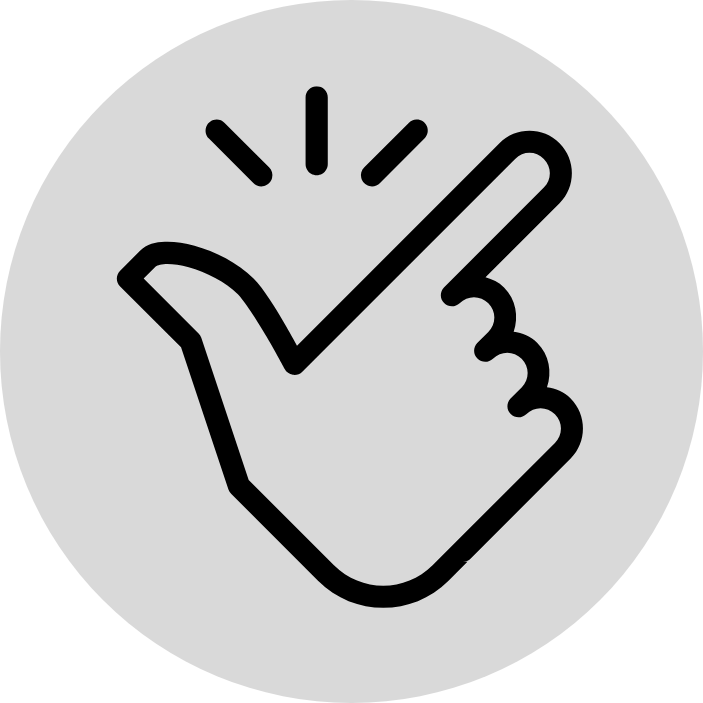 Standalone Kickstand and Wall Mount
The Wolf Shield Carbon Monoxide Alarms are small and easy to carry, the kickstand and a wall mount come with the package will also allow you easily place it anywhere as you wish.
Understand Why Carbon Monoxide Is A Serious Threat Around You Every Day
Carbon monoxide (chemical formula CO) is a colorless, poisonous, odorless, tasteless, flammable gas that is slightly less dense than air. Carbon monoxide is harmful when breathed because it displaces oxygen in the blood and deprives the heart, brain and other vital organs of oxygen. Large amounts of CO can overcome you in minutes without warning — causing you to lose consciousness and suffocate.
Have Questions? Get in touch!
Please use "Chat Button" on the right hand side or bottom of your screen to contact us if you have any question, we are more than happy to help!
You are in advanced mode.
You can turn it off in left sidebar. To use advanced options, you will need to enter your own Google Maps API Key.
Get Google API Key
We Are Recommended
By the Most Reputable News Channels in the World