Are you confused about the size, equipment and features of a security system that fits just according to your place? A security system, no doubt, can make your life more comfortable, safe and easier. But choosing the accurate one for your apartment, house, or bungalow will require deep insight. With so many home security systems available in the market, you have to decide wisely by considering every aspect of your place.
Ask yourself the below-mentioned questions and find the best security system for your home with the help of these tips!
Security System For A House, Bungalow Or An Apartment
Do you need security equipment for an apartment, a house, or a bungalow? In either case, the criteria of selection would be different. For apartments, you will require limited sensors all around. Security cameras with panic buttons would be enough.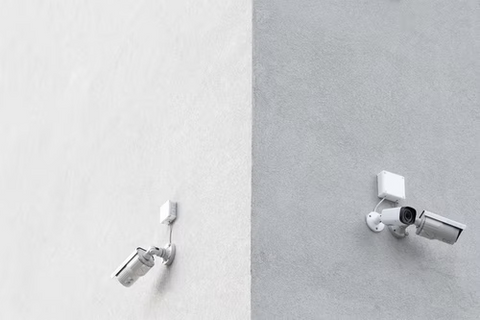 If you own a bungalow, it is recommended to go for professional security equipment along with certain add-ons. There is so much to cover, like all entrances, exits, and inside the home.
While for an average-size home, you can go for any good quality security tools. For instance, a security camera, sensors, siren or alarms and panic pendants work well.
What Installation Options Are Available?
Basic/ DIY Home Security System
If you are short on budget and want an economical security solution for your home, it's a good option. These security systems are easy to install. You don't need to hire a professional for its installation. Also, you can order other add-on sensors and components according to your preference. This installation works well for apartments and small houses.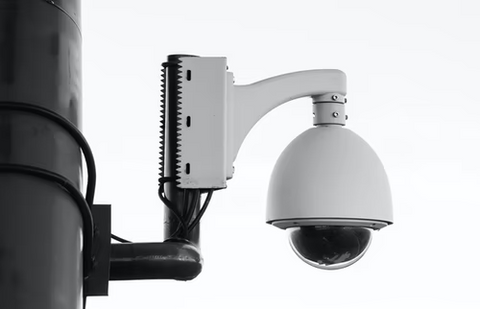 Professional Security System
These systems require an expert or a professional for their installation. Furthermore, it also needs to be monitored regularly by professionals. Thus, the cost is relatively higher than the basic security system due to monthly fees of about $40. But the good thing about this type is that there is no risk of malfunctioning as experts are monitoring it all time. This installation sits well with bungalows, big houses, or buildings.
Things You Must Consider While Choosing A Home Security System
Base Station
One of the most basic security system components that prove to be its brain is its base station. It acts as a bridge between the entire system and the internet. Also, it connects all the components and sensors wirelessly. While buying a security system for your home, make sure its base station includes backup batteries, cellular connectivity, and a built-in siren.
Motion Sensors
If the rooms of your house have multiple doors and windows, don't forget to check the motion sensors of a security system first. It will detect even the slightest motion of people entering the defined radius when you are not at home.
Touch Screen Control Panel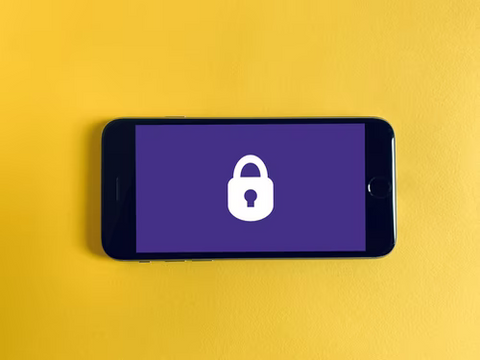 The control panel of a security system 2021 comes as small as a tablet. But this small component is capable of controlling everything about your security system. For instance, you can enter and change access codes, modify alarm settings and manage other such functions.
Contact Sensors
Whether you live in a small house or a bungalow, contact sensors are must-have security gadgets out there. You have to attach them to each window and door of your house. These notify you every time an outsider opens or closes the doors and windows. Contact sensors are well compatible with both DIY and professional security systems.
Keypad
Many systems include a keypad with almost ten digits on its surface. Check out the systems you are interested in, whether they have a touch screen control panel or not. If not, it must have a keypad in it. This will help you to arm and disarm the alarm easily through the keypad.
Range Extenders
Normally a base station has a range of a few hundred feet. For bigger homes, you can get certain range extenders to increase the base station's range. You will also require more remote sensors for this purpose. Some systems also provide wireless elements that act as signal repeaters and further add to the range extent.
Proper Monitoring System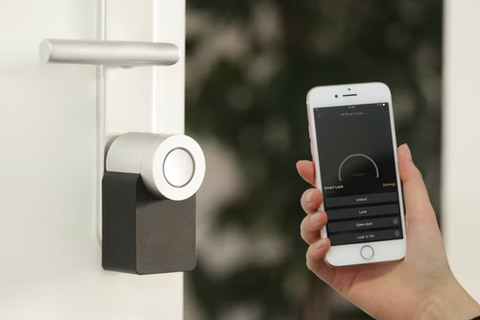 Image by Sebastian Scholz from Unsplash
For smaller houses, DIY monitoring can work well as you can monitor and control everything by yourself. But if you have a larger bungalow and have a sufficient budget, it is recommended to invest in a professional monitor system. It uses call emergency services to help you out whenever you are in need.
Add-on Components
Sirens And Alarms
Though sirens and alarms are significant in a security system, most systems do not provide them as in-built components. If your system is one of them, you must invest in a siren and place it at some distance from the base station. Depending on your home size, you can also buy multiple sirens for it.
Environmental Sensors
Emergencies like fire, smoke, extreme temperatures, and water leakage can happen anytime in every house. To avoid trouble in such situations, there are many environmental sensors and alarms available for security systems.
These include smoke sensors, alarm listeners for leakage, carbon monoxide detectors etc. While buying these, you must check the compatibility of these gadgets with your security system.
Panic Buttons
Panic buttons and pendants are another emergency tool. It is a quick way to call for help whenever you are in trouble and have nobody around you. Buttons can be attached at any wall, door, window or even side of your bed. While the pendants have to be worn by the user. Thus, these are perfect for ill or elderly individuals.
Glass Break Sensors
To save your home from robbers and intruders, installing glass break sensors can help a lot. Whenever an outsider tries to smash the glass, you will be notified shortly by these sensors attached to the system.
Conclusion 
Buying a perfect home security system is not just about going to the market and picking the one. It depends on several different factors that should be kept in mind while choosing. We have shortlisted some of these important tips for you. Take a look at these and get your best security system 2021!